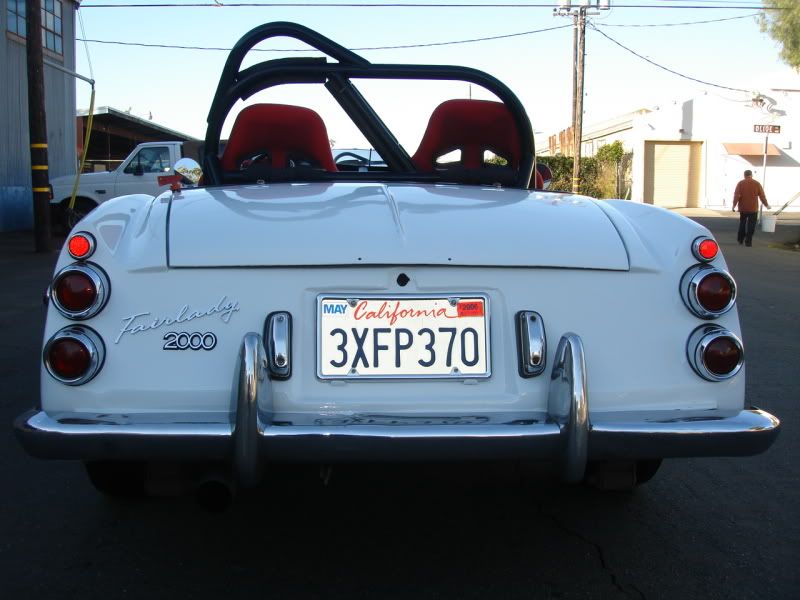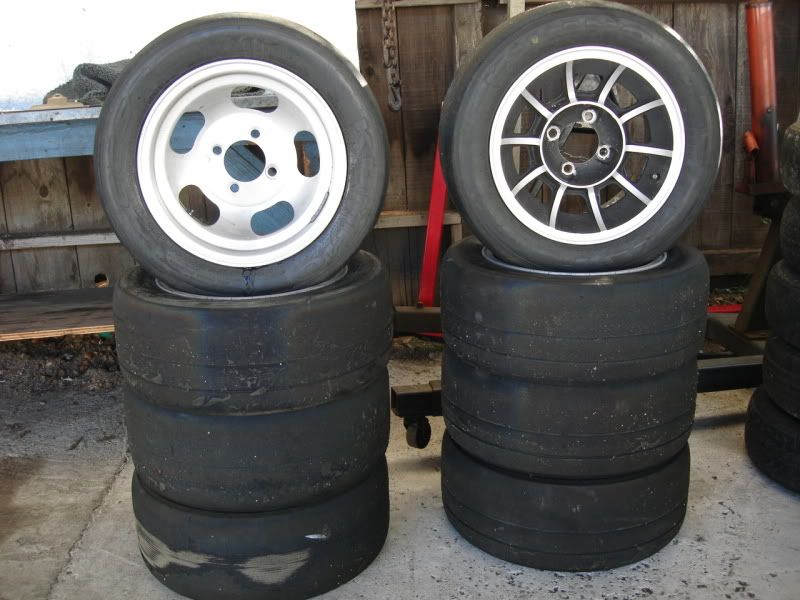 1969 Datsun Roadster,bought in 1997,restored in 1998 as a street car. Transformed as a BRE race car in 2004.Prepped in part with info obtained in the Bob sharp competition manual and Rebello racing.
2000 cc u20 balanced motor
J&E 88 mm pistons
1600 rods with APR bolts
port and polished and cc'ed head
jackshaft and timing chain tensioner modification
Ed Iskenderian cam and valve springs
rocker arm ratio set with lash pads
lightened flywheel and hp clutch
Bolt ons include:
Datsun competion oil pan and baffle
Mikuni/Solex 44mm carbs and manifold
Electronic ignition
Wrapped headers
Suspension;
Competion front springs
Thicker front sway bar
Competion rear leafs
Koni shocks front & rear
Volvo 240 front 4 piston caliper mod in front with slotted discs
2.5 exhaust
Locked differential
Competion Brake pads and shoes
Battery cut off
10 Gallon fuel cell
Fire suppression system
Brake pedal reinforcement bracket
This car was time trialed and raced successfully in southern California at tracks such as :Willow Springs,Street of Willow,Buttonwillow,Laguna Seca and California Speedway. This car is highly competitive with higher hp cars as it easily excels in the corners. This car always has plenty of braking power and is a strong accellerator. Handling can be described as excellent with a hint of understeer and is VERY forgiving.I dont recall the rear end ratio but it just barely readlines at the end of the straight at Willow Springs which is just about right. 8 x 12 oil cooler mounted in the left headlight and right headlight provides cold air to air filter The car is Vara (vintage auto racing assoc.) legal in class DP and came in second place its first time out at Buttonwillow.
Car comes with the 3 sets of wheels you see. Mounted tires are street and a little worn and cracked,2nd set have cord showing and 3rd set have about 70% remaining. Car is very easy on tires as it very light and its set up with 3 degrees neg camber in front. You get all the spares you see in the photos with the books and notes and all.
Car comes with the towbar you see which works excellant and keeps the costs down.car has a few chips and minor dents which are included but has not been in any major accidents.
In car track videos can be seen at youtube user name mcstyle
Will ship anywhere in the US and worldwide. Car is currently in Santa Barbara,California,USA
$7500.00 obo
Any questions email or call Emilio @805 966 2498